Free continental US shipping for all orders above $100!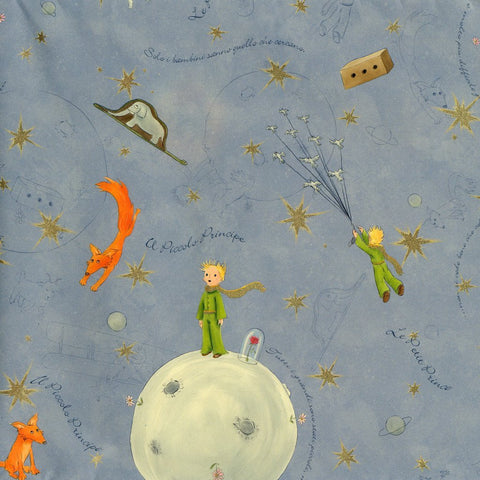 The Little Prince Wrapping Paper
This all-occasion gift wrap is acid free and therefore also suitable for bookbinding, scrapbooking, and other creative projects. The sheets are printed on a soft blue background, accentuated with stars of gold metallic ink, with images from Saint-Exupéry's novella, along with lines from the book (in Italian).
Imported from Italy. The company who makes this paper maintains its roots in the heart of Tuscany, the centuries-old cradle of the noblest paper manufacturing traditions.

Two 19.5" x 27.5" sheets.
Please note: We have limited quantities of this item; if you are interested, please order sooner rather than later to avoid disappointment.
Product SKU:
---
Related