Free continental US shipping for all orders above $100!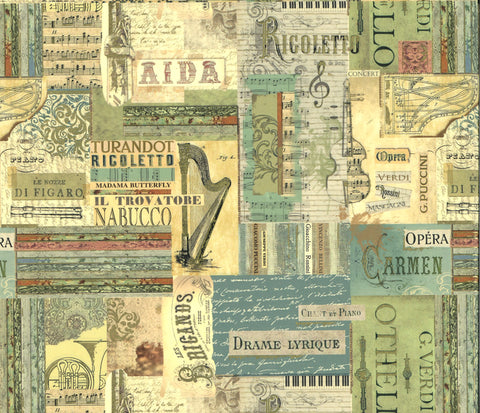 Opera Wrapping Paper
Detailed pictures of musical instruments, notations, scores, and the names of operas decorate this wrapping paper. Muted colors are overprinted with gold metallic accents. Some listed operas are: Aida, Madama Butterfly, Rigoletto, Turandot, Carmen, and more.
This all-occasion gift wrap is acid free and therefore also suitable for bookbinding, scrapbooking, and other creative projects. 
Imported from Italy. The company who makes this paper maintains its roots in the heart of Tuscany, the centuries-old cradle of the noblest paper manufacturing traditions.
Two sheets, each measuring 19.5" x 27.5"
Product SKU:
---
Related