Free continental US shipping for all orders above $100!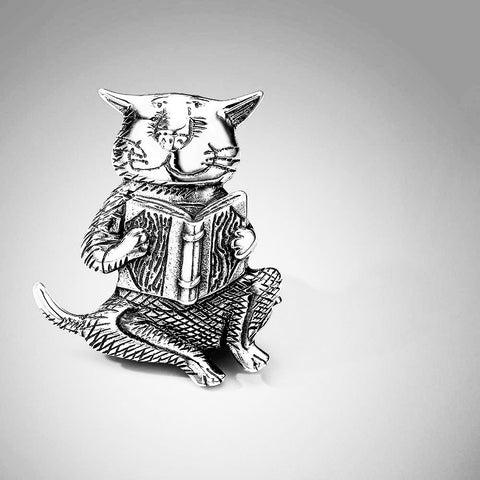 Edward Gorey Sterling Cat Reading a Book Pin
This sterling silver pin is adapted from a drawing by Edward Gorey that is part of a series of renderings of fanciful cats engaged in unusual activities. Here a casually seated cat is reading a book with obvious delight. Edward Gorey's initials are engraved on the back. 
 ¾" wide x 1" long
Gorey (American, 1925–2000) was an artist, writer, and book designer. The creator of more than one hundred works—from a wealth of darkly hilarious books to the animated opening sequence of the PBS television series Mystery!—Gorey was a master of the amusing, the strange, and the unexpected. 
Product SKU:
---
Related