Free continental US shipping for all orders above $100!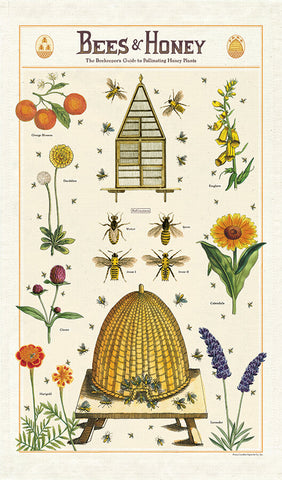 Vintage Beekeeper Tea Towel
This charming cotton tea towel reproduces a vintage illustration from The Beekeeper's Guide to Pollinating Honey Plants. In addition to a bevy of pollinators, the image depicts an antique bee skep, orange blossom, calendula, foxglove, dandelion, clover, marigold, and lavender. Beautifully detailed and colored, images of flora and fauna have a classic and timeless appeal that have been faithfully reproduced on this soft, absorbent, and generously sized tea towel.
Packaged in a muslin drawstring bag, which is decorated with a vintage office label on one side and a reproduction of the tea towel image on the other, making the packaging as beguiling as the towel itself.
19" x 34". 100% Cotton. Made in India.
See also:
Product SKU:
---
Related