Free continental US shipping for all orders above $100!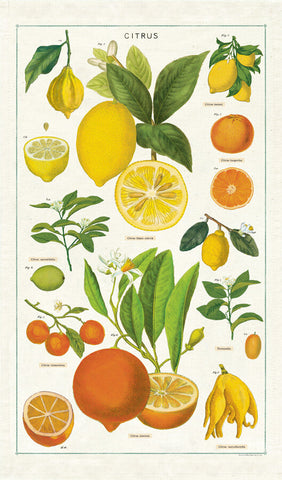 Vintage Citrus Tea Towel
This charming cotton tea towel reproduces a vintage book illustration of various types of citruses—lemons, limes, tangerines, clementines, and more, as well as their foliage and blossoms. Beautifully detailed and hand colored, these images of flora and fauna have a classic and timeless appeal that have been faithfully reproduced on this soft, absorbent, and generously sized tea towel.
The towel is packaged in a muslin drawstring bag, which is decorated with a vintage office label on one side and a reproduction of the tea towel image on the other, making the packaging as beguiling as the towel itself.
19" x 34". 100% Cotton. Made in India.
See also:
Product SKU:
---
Related