Orders above $100 receive free continental US shipping!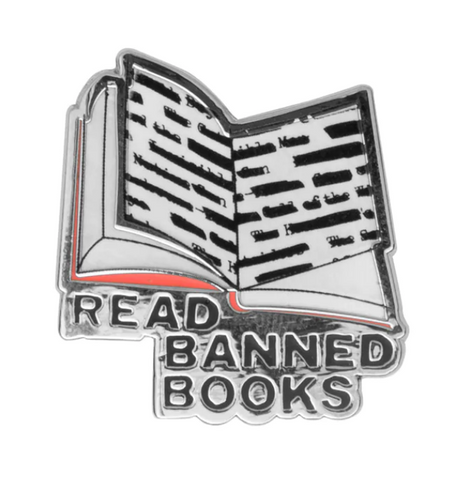 Read Banned Books Enamel Pin
The best way to protest the banning of books is to read them.
" ' Remember, the firemen are rarely necessary. The public itself stopped reading of its own accord.'" — Ray Bradbury, Fahrenheit 451
Spread the word by pinning this "Read Banned Books" pin to a lapel, backpack, or  book bag. It's one inch in diameter and made of brass with a white nickel finish. 
Each purchase helps to fund literacy programs and book donations to communities in need.
Pin size: 1" x 1"
Product SKU:
---
Related