Free continental US shipping for all orders above $100!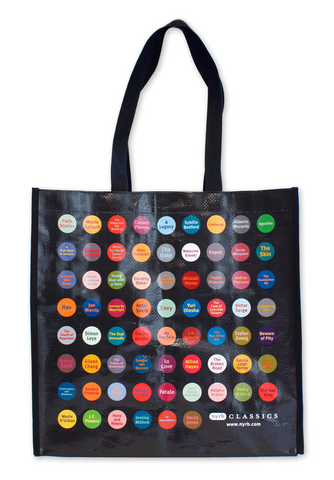 NYRB Classics Tote
The NYRB Classics glossy tote showcases 76 titles and 62 authors in colorful circles on the front panels, with the NYRB Classics logo displayed on the side panel. 

The tote is sturdy but lightweight, ideal for shopping and, of course, carrying your favorite books. It's made of water-resistant woven polypropylene and measures a generous

 15.75" w x 15.35" h x 5.9" d. 10" drop.

Product SKU:
---
Related