Free continental US shipping for all orders above $100!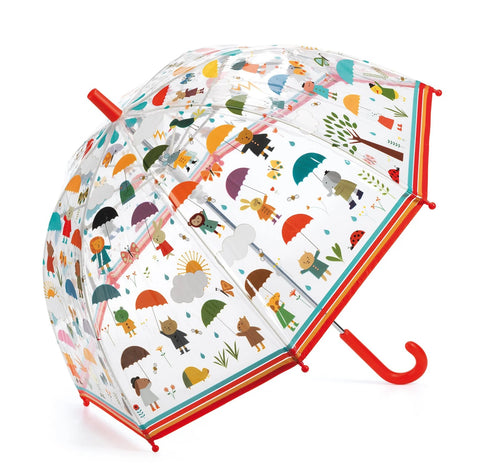 Under the Rain Umbrella
This cheerful children's umbrella has a deep canopy that provides extra protection from wind and rain.  The matte plastic handle is sized for small hands to easily grip and the manual opening mechanism has safety protection to keep little fingers safe.  The fiberglass frame is strong and there is a snap closure.
And—not to turn everything into a "teachable moment"—but we should point out that the toddlers we know loved pointing out and naming "elephant," "rabbit," "giraffe," "frog," "cat," "ladybug," "butterfly" etc.—a charming menagerie.
Open, the umbrella measures 27.5"x 26.7"; closed, 1.9" x 26".
Product SKU:
---
Related